The Company
The COLLE OIL came up with his ideas at the end of the 70's before turning them into reality in 1985.
The farm is located on the slopes of Monte Serra surrounded by greenery and olive trees of the Compitese, famous for its "olio bono".
My son Matteo and I are looking forward to welcoming you to taste our selection of Extra Virgin Olive Oil "Cold Extract" and the selection of Organic Extra Virgin Olive Oil "Cold Extract" in the brand new packaging.
I introduce myself, I am Nilo Andreini, born and raised in Colle di Compito, the land of oil in Lucca, where I cultivated the passion for this job and decided to throw myself into this adventure.
I have been doing this job with dedication for more than 35 years now, and by getting out of the market scheme I was able to build my own little reality and win my BET by overcoming all the difficulties of life.
I will personally answer the phone and I will solve any kind of problem.
My main ambition is to satisfy the client in the best possible way, both in quality and service, if I fail in doing so... I apologize. I have no one to help me, neither bosses nor directors nor representatives, I have my son Matteo and YOUR PRECIOUS WORD-OF-MOUTH.
My work consists in selecting the best cold extracted oils of the area, analysing their acidity and peroxides, bottling them and wrapping them in elegant high-quality papers that preserve the Olio Colle oil from light. Afterwards it is packed in robust boxes and prepared for shipment. Each step is completely handmade and strictly respects the HACCP hygienic-sanitary protocol.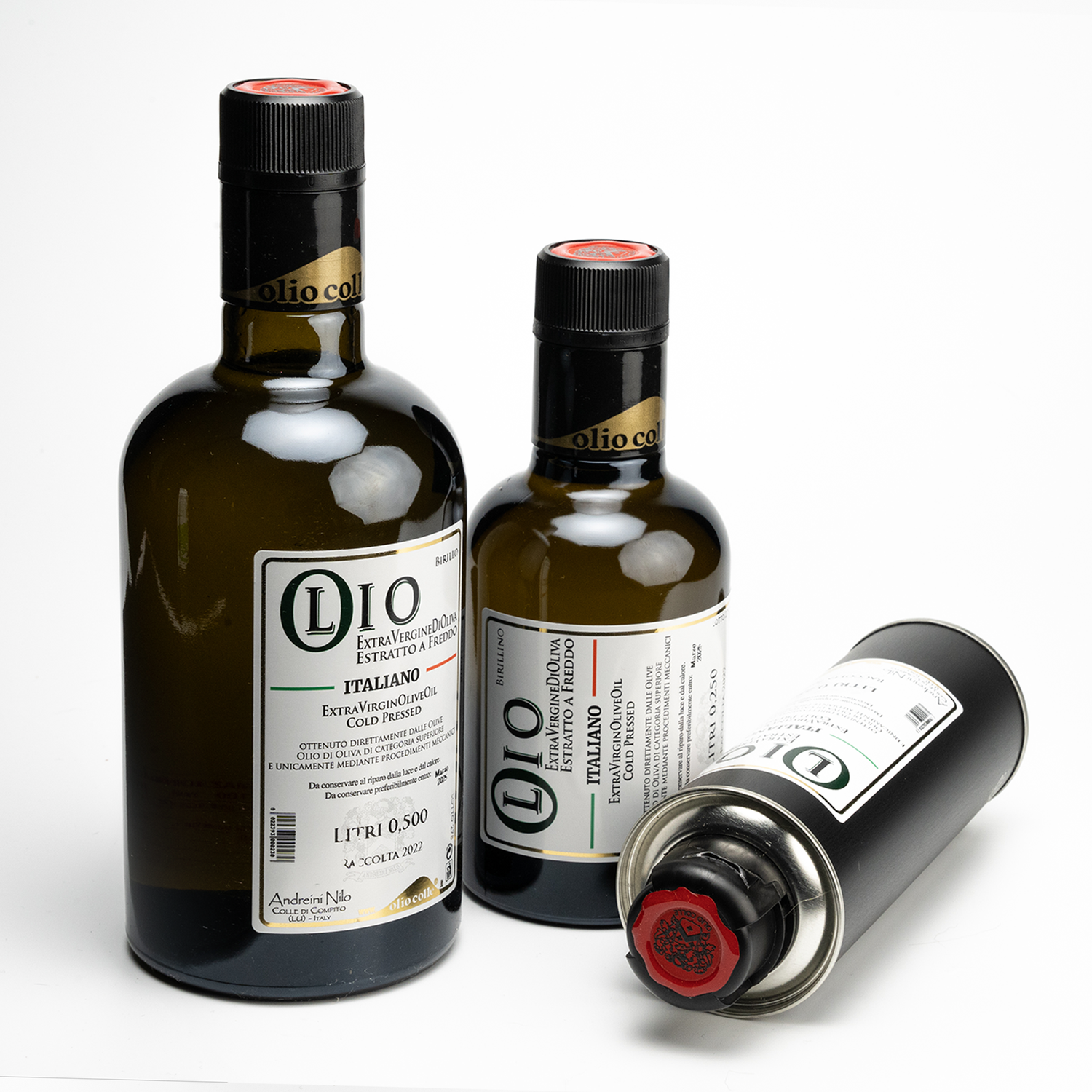 Ti piace il nostro Olio e lo vorresti per il tuo ristorante?
Contattaci e saremo felici di aiutarti a rendere speciale ogni tuo piatto!
CONTATTACI